Comedy Links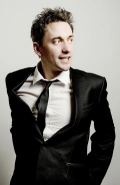 www.JohnRobins.net
John Robins is a former Bristolian comic who developed his act playing many times at Bristol's The Comedy Box at the Hen & Chicken. He is one of the most enjoyably funny acts to have graced our stage. To date he has produced six solo Edinburgh shows of distinctively personal comedy. On March 1 2014 John chose to record his touring show, Where Is My Mind?, at The Comedy Box and here is the link to the full 70 minutes: Enjoy!
www.Chortle.co.uk
Excellent comedy industry website containing news, reviews, listings and articles. Also includes an active Forum for discussions on comedy related topics.
www.ComediansComedian.com
Brilliant hour long in-depth audio interviews with comedians by comedian Stuart Goldsmith. Perfect for new acts or anyone interested in how live comedy and the circuit works, plus information on how material is written or structured. Comedians include Sarah Millican, Alun Cochrane, Paul Sinha and Rob Deering.
www.RichardHerring.com
Richard Herring, one of the most prolific comedians in the UK has been writing a daily blog since 2002 called Warming Up. This website is also packed with content such as scripts from TV shows that Richard has written and links to live recorded podcasts such as interviews with big name comedians, recorded at London's Leicester Square Theatre in front of a live audience. You must also check out As It Occurs To Me: more than 20 live recorded never-been-broadcast hour-long stand-up/sketch shows from Richard Herring, Dan Tetsell and Emma Kennedy.