---
Stand Up For The Weekend with Andrew Bird
& Co

at the Hen & Chicken on Saturday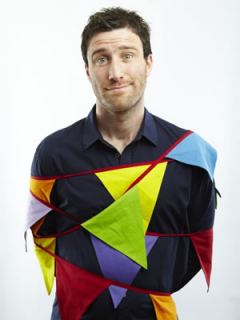 Saturday 22 November
8.45pm £12
ANDREW BIRD
with ERICH McELROY
plus compere
CLINT EDWARDS
"Effortlessly engaging and funny as hell" Rhod Gilbert
Andrew Bird is always funny and frequently hilarious. He's a nimble storyteller, with a relaxed, personable style. He simply proves cracking company, whether he's got an angle or not. Fast, fluid and animated, you might mistake his relentless chatter for a spontaneous stream of consciousness, were it not so effortlessly reliable in generating laughs.
"Superb… the exciting rising star" Time Out
with ERICH McELROY
"Hilariously insightful" The List
Erich McElroy is an American and British stand-up comedian and writer. Orginally from Seattle, Erich joined ranks and became a British citizen and is highly regarded for his humorous and insightful take on living in the UK.
His 2012 show 'The Brit Identity' received numerous Four Star reviews. "It was a joy to be an audience member...masterful hour of piss taking." Broadway Baby
"Brilliant observation" Chortle
"Smart, sharp, endearing comic" The List
Click here to book online

To keep up to date on developments at The Comedy Box you would be well advised to join our Mailing List.